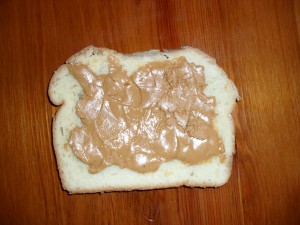 "Spreading resources too thinly" like peanut butter on a slice of bread remains a frequent lament in the workplace. It's a problem for individuals as well as organizations.
While analyzing the results of my recent survey, Being a Strategic Communication Advisor, I was reminded of the Yahoo Memo: The Peanut Butter Manifesto.
Remember this peanut butter memo from almost five years ago? Back then, a Yahoo senior vice president crafted a passionate message about the challenges Yahoo faced.
An excerpt: "I've heard our strategy described as spreading peanut butter across the myriad opportunities that continue to evolve in the online world. The result: a thin layer of investment spread across everything we do and thus we focus on nothing in particular."
The Senior Vice President Brad Garlinghouse included a specific call to action to address the situation. Yahoo has made myriad changes, although the company still struggles.
What's the relevance of peanut butter to strategic communication advisors and the recent survey?
First some background. The survey results show two groups of advisors operating in organizations: Absolute Advisors and Accidental Advisors.
The Absolute Advisors spend 50% or more of their time advising leaders, enjoy what they do and consider it a career choice. By contrast the Accidental Advisors seem to have fallen into their role and don't always like it.
Furthermore, Absolute Advisors have adopted more targeted and disciplined practices to support leaders. They also take more initiative about other aspects of their role, all with the intent of improving how they serve leaders.
Absolute Advisors are serious about being advisors, not just juggling their advisory actions with everything else they're doing.
So why should leaders even work with Accidental Advisors who are spreading themselves too thin? Accidental Advisors don't always have the mindset, the skillset or the time to give leaders the attention they deserve. (No wonder many leaders have such low regard for the communication services they receive!)
Does that mean Accidental Advisors should drop guiding and coaching services, and instead focus on tasks they prefer to do? It depends.
If you're the survey respondent with this write-in comment: "Seek other areas of the communications profession. No job satisfaction to be had here." I say yes, follow your own advice.
Also, the respondents who commented that they prefer to be "wallflowers" or are "simply not interested" should do something else too.
However, for others who are interested in the role yet haven't had the opportunity, they deserve a chance to work at becoming Absolute Advisors. After all, Absolute Advisors can be made; they're not necessary born that way.
But Accidental Advisors need exposure and training before being dipped into a high-stakes situation with the company CEO. You wouldn't put a beginning teenage driver in a race car on a NASCAR track would you? It's more appropriate that the student driver first take lessons from an experienced driver or teacher.
So what are some safe ways for Accidental Advisors to get practice?
If you're an Accidental Advisor, consider taking some or all of these actions:
Enroll in the Strategic Action Group that starts Sept. 16. This assumes you already have some experience and are willing to help mentor other advisors in the group. (Continuing professional development is important for all advisors, especially Absolute Advisors. As the survey results showed, Absolute Advisors are interested in more mentoring opportunities. The individuals already enrolled in the fall 2011 Strategic Action Group are very seasoned.)
Practice your skills with your communication colleagues in a safe setting. We all can benefit from a coach. And, if you can practice any book learning you've gained, especially around influence, which is becoming a more necessary skill for communication professionals, you can add value.
Work with one or two middle managers whom you know and trust. You can barter your communication skills for their business knowledge. The business acumen you learn as well as the on-the-job advising training you get will give you valuable experience.
Volunteer in a non-profit setting to work with leaders. For example, when I was in my 20s, I worked with a number of executive directors and chairmen of national non-profit organizations. (I had esoteric knowledge of non-profit governance and meeting effectiveness that they were interested in.) My role gave me both a birds-eye view and a platform for spreading my wings as an advisor.
Hire a coach to work with you one-on-one. This experience can give you insights into what coaching and advising are all about. Plus, your coach can help you develop an action plan for developing the mindset and getting the experience you need to become a better advisor. From my perspective as someone who's been an individual coachee and coach, the experience is life changing. (And by the way, I am available for coaching.)
What's your next step? Eating peanut butter for nourishment? Or spreading peanut butter and yourself so thinly that you dabble in everything but focus on nothing? Or something in between?