Connect is an independent coaching, consulting and strategic advisory firm supporting leaders in new roles.
When you take on a new role, you've got to hit the ground running to achieve the change mandate you've either set for yourself or have been handed.
We focus on helping you improve your clarity, engage better with employees and other stakeholders, and take the most appropriate actions so you can make a bigger impact faster.
To help you acclimate and accelerate, we use applied neuroscience, behavior design, and lean communications® in brain-friendly ways. As a result, you're better positioned to excel. Plus, you're able to think more clearly, use your energy more efficiently, and recall more.
Founded in the San Francisco Bay Area in 2004 by Liz Guthridge, Connect serves for-profit companies and  nonprofit (including education and healthcare) organizations.

Leaders hire us the first time because of our track record, including our ability to help them adjust to their new situation and provide behind-the-scenes support. 
They bring us back again because we deliver or even over-deliver on our promises. Plus, we're easy to work with.
More than 80% of our business comes from repeat customers who are in new roles facing new challenges. 
Generally, our clients hire Connect when they're in a new role that demands they:
Implement a new strategy or strategic initiative, especially when the stakes are high.
Introduce new technology or work processes.
Address employee or team resistance to an initiative or requested action.
Deal with low scores in employee engagement surveys or morale that's hurting performance, customer service, or teamwork.
Reshape the culture to align with business strategy and employee needs.
We identify and articulate the real problem and work with you to figure out the most practical, effective way to solve it.
 Affiliations
In addition to doing work through Connect, Liz is affiliated with these organizations: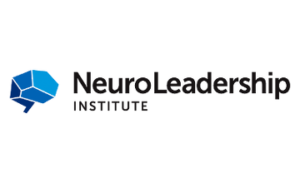 NeuroLeadership Institute 
Leadership Coach helping leaders transform their thinking and their performance using science.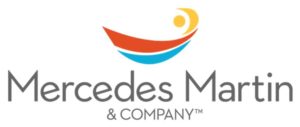 Co-author of the research SEEN, HEARD & CONNECTED: HUMANIZING SOCIAL SUSTAINABILITY, thought partner and coach/consultant helping leaders turn social pain into sustainable gains to improve their triple bottom line.

Senior Consultant supporting leaders hone their skills, optimize their business strategy, and embrace change as a strategic advantage.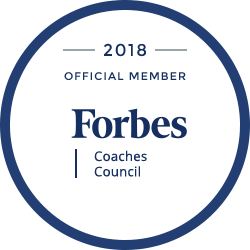 Community Contributor providing tips to leaders, especially those in new roles, about how to make a bigger impact faster by using neuroscience, behavior design, and the art and science of communication.
Hi, I'm
Liz Guthridge
, the Managing Director of Connect, a woman-owned coaching, consulting and facilitation firm. I'm also a Master Corporate Executive Coach (MCEC).
My clients often compliment me by saying "You got my brain going. Thanks!"
When I hear that, I know they're thinking more clearly. Plus, they're experiencing what it's like to work with me, the "Tom Sawyer" of leadership coaching and consulting.
If you remember Mark Twain's fictional character Tom Sawyer, he had a bias toward building strong and broad relationships, getting others to work with him, and taking actions that advanced his goals. That's me!
Tom even convinced friends to do work for him, such as whitewashing a picket fence. They not only did it, but they also enjoyed the experience.
Involving others is a brain-friendly way to work, especially to get insights, change behavior, and help productivity. (See Why an a-ha helps behavior change for more about this.)
If you're also curious like me, you can check out my LinkedIn Profile at http://linkedin.com/in/lizguthridge to find out more about my background, experience and education.
Connect's values
We believe in and practice:
Empathy

—walking in other peoples' shoes and exploring issues from their points of view

Candor

—being sincere and frank, including speaking up

Respect

—holding others in high regard and valuing their skills, opinions, and time

Accountability

—being responsible, including keeping promises, and being discrete, especially with sensitive information