Help yourself to these articles & tools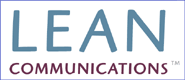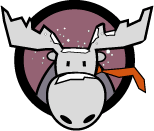 Connect uses lean communications® principles and practices plus other scientific methods to improve leaders' communication and reputation. Lean communications® also helps with achieving goals, improving performance and building trust. As a result, we can better optimize people's time, money and resources, which is respectful, responsible, and rewarding.
The three main lean communications® principles we follow are to 1) add value to customers, 2) cut clutter and waste, and 3) strive for simple, continual improvements. You can take advantage of some of our lean communications® tools here. 
Silent, Sugarcoated Moose®
When your leaders say one thing and start acting another, you're in Silent, Sugarcoated Moose® territory. It's where  productivity, personal credibility and company reputation start to decline. If you're not careful, leaders' trust with employees and other stakeholders can plummet.
Moose on the loose bust trust. To build trust and find out more about moose, turn to Connect's special Silent, Sugarcoated Moose® services.
Read, watch and listen…
Browse my collection of articles, webinars, slides shows and more.
How Effective Are Your Meetings?

How Effective Are Your Meetings?  (.pdf) Connect meeting survey results January 2017
The Art & Science of Building Good Meeting Habits

The Art & Science of Building Good Meeting Habits  (.pdf) Connect workshop for the South Carolina Association of Governmental Purchasing Officials May 2015
Seven Simple Ways To Improve Your Meetings

Seven Simple Ways To Improve Your Meetings, Net Speed FastTracks, 2009