Do you have members who play to their technical strengths to such a degree that they have trouble convincing others to take action? These individuals can barely get people to comply to their requests, much less influence others to consider their ideas or commit to join them on new initiatives.
You're on the right path if you're looking for ways to help these individuals as well as boost your member value proposition with minimal extra resources.
This path has been cleared especially for ASAE colleagues and leaders of associations serving technical professionals—including but not limited to engineers, project managers and information technology.
While brainstorming this idea with a few association friends, they suggested we identify no more than 20 organizations that would appreciate something created just for their members and just for the professional field they serve. These 17 associations came to mind immediately and if your association is listed here, you're going to get a special benefit in addition to the regular offer for other associations if you contact me.
What you get—high level
You get 4 plug 'n play articles and at least 1 workshop of your choice at a special fee.
These articles and workshops can equip your members, customers, board members and other stakeholders with easy-to-apply skills that will immediately help them work with others, especially to persuade and influence. Even better, there's no wear or tear on you.
You'll deliver advantageous soft-skill benefits that are often hard for technical professionals to admit they need, much less adopt. Yet those who understand the value and master both the hard and soft skills can design their future.
What you get—specifically
You select from one of three writing and speaking packages from me, Liz Guthridge, of Connect, an award-winning author, strategic change implementation coach and consultant.
You'll receive articles and at least one workshop that contain sound, straightforward and easy-to-apply tips, tools and techniques for your members, customers and other key stakeholders. You will be able to customize the articles and workshop you select to meet your member needs.

As a result, you get new valuable benefits at minimal cost, effort or extra resources. And I get to show technical professionals the power of getting out of their echo chamber where they only hear like-minded voices that may encourage them to focus just on technical skills. Instead, when they branch out and enhance their ability to persuade and influence, they can improve their overall skills and be better leaders.
You do need to apply for this offer as capacity is limited. In addition to providing high quality, I want to ensure that we'll be a good fit and you and your members will get value.
The special features—soft skills with hard edges
Unlike many people-skill programs though, these soft skill packages have a hard edge to them that resonate with technical professionals. For example, the articles and workshops feature:
Lean principles applied to workplace communication through Lean Communications® practices and proven tools.
A brain-based approach to effective leadership, building on the neural basis of issues such as self-awareness, reflection, insight, clarity and change
Compelling calls to action based in behavioral science, which are simple to apply and adopt once you know how they work.
These topics bring hard science to soft skills, which starts to close the disconnect between what science knows and what business does. This appeals to technical professionals. And as they start to apply the tips and tools, they can gain confidence as well as competence to develop themselves and take on new, broader challenges.
About the topics
Writing and Speaking Topics
Sample Writing Topics
We choose relevant topics together.
Sample Speaking Topics
Move from ask to act in 7 fast steps
Break out of your echo chamber to innovate and collaborate
Communicate with respect, credibility and influence
Lean your way to success
Switch from tactical to strategic: Be more and do less
We will adapt these to fit your needs.
Writing and Speaking Packages Available January – December 2013
The three packages are:
Writing and Speaking Packages
Package #1: 4 articles + 1 conference workshop = $3,500*
Package #2: 4 articles + 1 board workshop = $3,500*
Package #3: 4 articles + 2 workshops (either 1 or 2 conference or 1 conference and 1 board) = $6,000*
Articles = 800 words once a quarter
Workshops = 60-90 minute conference workshop and/or 90-120 minute board workshop
* Plus reimbursement of travel expenses to the conference
About Liz Guthridge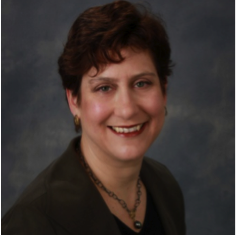 Liz Guthridge is a results-oriented, award-winning strategic implementation coach and consultant with extensive communication experience. I'm also a published author and keynote speaker.
From ASAE's perspective, I have a unique skill set: organizational design and effectiveness; internal communication, neuroscience-based coaching and organizational governance, including parliamentary procedure. I also have extensive experience working with and presenting to technical professionals from actuaries (The Society of Actuaries) to quality improvement specialists (Quality Improvement Organizations–Medicare).
Furthermore, I've trained with preeminent leaders in my professional fields, including David Nadler, the founder of Mercer Delta Consulting, Roger D'Aprix, considered the father of internal communications; and David Rock, the founder of the Neuroleadership Group. I'm also a professional registered parliamentarian with the National Association of Parliamentarians. (Even though I've been a parliamentarian two-thirds of my life, I did not personally study with General Henry M. Robert of Robert's Rules of Order fame.)
You can learn more about me here.
What people say about Liz and her work
"You do a terrific job of synthesizing information into concise and meaningful points."—Business Process Improvement executive.
"The workshop gave me useful tools and served as a reminder that I need to spend time thinking about what I want to do and how to do it; not just doing it."— Procurement executive.
"You stay on top of new thinking and share it so pithily with us."—Marketing executive.
"You have a rare ability to assess an issue from multiple angles, and to work with a wide range of constituencies to drive to a positive outcome." — Strategy executive
"You have been great to work with …thank you so much for making me look like I pick great partners!" —Engineering executive
For more information and questions
If you want more information or have any questions, email me at liz.guthridge@connectconsultinggroup.com or call me at 510.527.1213.
If you're interested, you can complete this short application form. I want to make sure we're a good fit and your members will get value.