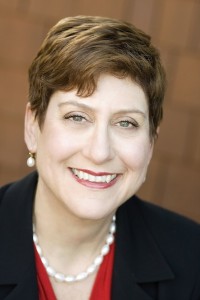 Hi, I'm Liz Guthridge, a results-oriented, award-winning coach, consultant and trainer.
I specialize in helping leaders turn their blue-sky thinking into green-pasture actions.
In my experience, the road to good intentions is paved with hell.
My goal is to get you moving without delays, detours or dead ends while enjoying the journey.
My clients tell me they appreciate my ability to assess new situations quickly and thoroughly, combine strategic thinking with strong problem-solving and get things done well.
This includes coaching leaders to communicate more effectively, involving employees so they build greater understanding and support and making it easier for everyone to take action.

I use brain-friendly approaches based on neuroscience principles. I've also embraced Powernoodle as a convenient tool to use peer-to-peer practices to engage employees in better decision making. In fact, I'm a member of the Powernoodle Expert Program.
Before I founded Connect in 2004, I was a principal with Mercer Delta in San Francisco, Mercer HR in Los Angeles, and Towers Perrin in Los Angeles, New York and Detroit. I also worked for Hewitt Associates as a consultant. I started my professional communications career with Amoco as a writer and editor in its public and government affairs department.
I've devoted myself to organizational change and communications ever since I realized I wasn't cut out to be a professional journalist. (I enjoy participating, not just observing.) I care about improving operations, optimizing performance and achieving results. My innovations around LEAN COMMUNICATIONS® and the Silent, Sugarcoated Moose® help me and my clients get the outcomes they want and need.
My training gives me a unique perspective. I'm probably the only coach, consultant and trainer who's worked with David Nadler, Roger D'Aprix,  David Rock and BJ Fogg as well as studied General Henry M. Robert of Robert's Rules of Order fame.
If you're interested in parliamentary procedure, check out " …. not your parents' parliamentarian".
Besides my passion for organizational change and communications, I'm an education junkie. One of my claims to fame is my educational thrift. I have three degrees that I earned for less than $5,000 cash. I was able to fund my higher education through scholarships, work/study and company tuition reimbursement programs.
My degrees include a BSJ from Northwestern University, the Medill School; an MBA from the University of Connecticut; and an MA from the University of Southern California, Annenberg School. I also have successfully completed the Results Coaching Program through the NeuroLeadership Group, founded by Dr. David Rock and Dr. BJ Fogg's Persuasion Boot Camp. I'm also certified as a Tiny Habits coach with BJ Fogg. My specialty is Tiny Habits for Work.
Another claim to fame is my breaking the gender barrier in my first job. At the age of 13, I worked as the first female vendor at Tulsa Oiler Baseball Park hawking peanuts, popcorn, and crackerjacks. As one of the youngest workers (nicknamed "Goober Girl"), I was privileged to have as a co-worker the legendary Leroy "Satchel" Paige. Satchel was no longer pitching, but he was meeting and greeting fans of all ages and encouraging us with his timeless advice.
In honor of Satchel, I'll now stop looking back because something might be gaining on me.
Since February 2014, I live in Charleston, South Carolina with my husband David Matthews, a recreational cook and window box designer, not the musician, and Gustav, who serves as a Therapy Pet.
Kathryn McKee and I are the co-authors of Leading People Through Disasters: An Action Guide for Preparing for and Dealing with the Human Side of Crises (Berrett-Koehler 2006).
I'm also the author of LEAN COMMUNICATIONS: The 5-Step Lean Communications System® for Doing More With Less and Getting Great Results (Ragan Communications 2008).
I contributed Chapter 15, "Change Through Smart-Mob Organizing: Using Peer-by-Peer Practices to Transform Organizations" to  The Change Champion's Field Guide: Strategies and Tools for Leading Change in Your Organization  (John Wiley 2013).
In 2011,  I won the PRSA Silver Anvil Award for my work with HP.
I look forward to talking with you!