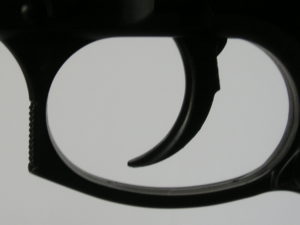 If you're paying attention to the #NeverAgain movement, you're observing history in the making. You also should be able to learn and apply at least three powerful practices from these savvy students about making change happen.
As background, within hours of a gunman walking into the Marjory Stoneman Douglas High School in Parkland, Fla. on Valentine's Day and murdering 17 people with an AR-15, the surviving students started mobilizing to demand stricter gun controls.
Vowing to never have to run from guns again, the student activists started acting to fulfill this vision. And in just four weeks after running for their lives, they're gaining traction and making admirable progress.
For instance, the students lobbied state lawmakers at the Florida state capitol. They then observed the Florida governor sign new legislation to raise the minimum age to buy guns and to extend the waiting period.
The students have reached out to businesses, and successfully encouraged many companies to break their ties with the NRA (National Rifle Association).
For the four-week anniversary of the school shooting, the students also inspired a National School Walkout to protest gun violence. Thousands of students all over the country as well as internationally joined them in their cause.
The Parkland students are hardly the first student group to start a movement to challenge the status quo.
However, they're younger (many can't even vote). And to their benefit, they're also members of the digital generation as well as astute students of recent activist movements.
According to experts, the Parkland students are successfully leveraging some of the actions of Students Against Sexual Assault, Occupy Wall Street, the Dreamers, and Black Lives Matter. (For a review of activist efforts by college students, check out this New York Times article 7 Times in History When Students Turned to Activism.)
We adults should respect what these students have achieved in such a short time period. Plus we should recognize that these students are directing their emotional pain toward a cause they believe in.
At the same time, we also can learn from these Parkland high school students. The student activists are role-modeling these three powerful practices for leading change:
Disrupt your words. As Dr. David Rock explained at the 2017 NeuroLeadership Summit, disruptive actions alone won't get people's attention and encourage them to change. Your language needs to be disruptive too. The students refer to AR-15 as a "weapon of war." They say that "Children are dying" and "Adults have failed us." (For more about the power of disruptive language, check out Why and how you need to disrupt your words.)
Practice clear, coherent, simple messaging. Many students are talking and they're telling a consistent story. Their vision is to never again have to run from guns. They remind adults and others that they were born after the 1999 Columbine school shooting, and they've grown up watching other school shootings keep unfolding, fearing for their lives. Their phrases adhere to the "three second rule" that Dr. Rock also advised at the NeuroLeadership Summit. You should try to name and describe things that people can remember and repeat back in three seconds.
Convene frequent events. Besides being active on social media and granting interviews, they're encouraging people to gather in person. The next big event is the March 24 March for Our Lives in Washington, DC with satellite marches planned for other cities. Then on April 20, the students will commemorate the 19-year anniversary of the Columbine shooting. These frequent in-person events help keep the momentum going, including reenergizing the activists and reminding people about their cause.
The students also have adopted other practices that are helping their cause. However, the three described here are also applicable for organizational use.
Granted, those of us involved in organizational change initiatives aren't generally dealing with the life and death issues that transformed these students' lives on Valentine's Day.
However, by using modern practices, we too can get more attention and traction for the changes we're trying to lead.
What are you willing to do, especially if you're a senior leader in a new role charged to fulfill a change mandate?