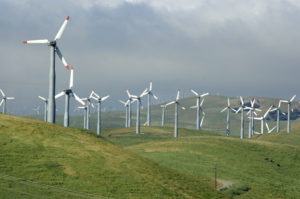 What happened when best-selling authors and leadership experts Cy Wakeman, Brené Brown, Tony Schwartz, Simon Sinek, David Rock, Adam Grant, and Shawn Achor convened in Austin last week for WorkHuman?
More than 2,000 of us heard their heartfelt convictions, grounded in data, for leaders to think and act differently in today's toxic times. That's the best way that leaders can support employees to reach their full potential and create a growth culture for their organizations.
Since 2015, this annual WorkHuman gathering, pioneered by Globoforce, the employee recognition and rewards company, has been attracting like-minded people—primarily HR professionals—who want to bring more humanity to the workplace.
In WorkHuman terms, being human at work means that employees at all levels are comfortable bringing their whole selves to work. Individuals feel appreciated, connected, and empowered for who they are and what they do. They can count on an organizational culture as well as principles, practices, and systems that support their growth and development.
Yet, the transition to a human-centric environment may not be a comfortable one right now for leaders, Wakeman, Brown and Schwartz explained in their separate talks, which shared common themes.
Many leaders still think of themselves as managing people, when they should be managing energy for themselves and their people to encourage growth and development. Managing energy requires a different mindset and different behaviors.
Here are key concepts from their three talks.
From Cy Wakeman in "No Ego: How Leaders Can Cut the Cost of Drama, End Entitlement, and Drive Big Results"
Stop enabling the caravan of "BMW's" (the "bitching, moaning and whining), and all the other drama in the workplace, Wakeman directed. Leaders get caught up in drama too.
It's easy for everyone to let their ego get in the way and waste time thinking unproductive thoughts and acting out, which Wakeman estimated as 2.5 hours per person each workday.
According to Wakeman, most people consider drama as the cost of doing business. But she thinks we should view drama as "emotional waste" in the workplace.
When you start venting or get sucked into other workplace drama, you lose time and/or energy to reflect. Reflecting about what you could be doing better can propel you forward, rather than keep you stuck in the status quo.
"Leaders need to facilitate good mental processes so that people can get rid of emotional waste in the workplace and put their full self into doing what's right," Wakeman suggested.
From Brené Brown in "Daring Leadership: The Four Pillars of Courage"
Leaders need to be more courageous, especially when they're dealing daily with extreme uncertainty and messiness, Brown observed.
If you don't feel courageous enough right now, no worries. You can learn to be brave, Brown's research shows, if you're willing to learn the four skills she has identified through her research.
The four skills for courage are vulnerability, clarity of values, trust, and rising skills. She defines the latter as being resilient, or more specifically getting back up after falling.
From Brown's perspective, vulnerability is the most important of the four skills because all acts of courage involve vulnerability. "Vulnerability is not weakness. It's about the courage to show up and be seen when you don't know the outcome," she explained
Yet for many, feeling vulnerable invokes concerns of feeling shame, anxiety, and fear, Brown acknowledged. Yet vulnerability is also the "birthplace of creativity, empathy, beauty, and the biggest feeling, joy." She also said she considers vulnerability to be the "magic sauce" that makes strong connections possible between people.
From Tony Schwartz in "Building a Growth Culture: Energizing People from the Inside Out"
Human beings are not machines, Schwartz reminded us. Rather, we're designed to "move rhythmically" between spending and renewing energy, which is what athletes do all the time.
When we adopt this practice, we build capacity. Our energy actually increases and we can get more done, in less time with higher quality at a sustainable rate.
Human beings require four sources of energy to operate at their best: physical, emotional, mental, and spiritual, according to Schwartz. All are necessary, none is sufficient by itself.
Too often, we overuse our preferred qualities, which can become liabilities, Schwartz cautioned. For example, our continuous hard work can morph into overwork and burnout.
Often times this happens when we operate in auto-pilot. All of us, including leaders, can tend to respond more to external stimuli rather than paying attention to our body and our mind.
Schwartz recommended that the "more conscious we become of how we're feeling and of the assumptions we're making, the more we can make intentional choices about how we want to behave and use our energy.
To better navigate our VUCA world, we—and especially leaders–must take control of ourselves, namely our humanness and our energy, as these thought-leaders suggested.
Whether you've been in your role for a while or you're in a new role, you can serve as good role model in managing your energy. You also can help get rid of the "emotional waste" connected to office politics, encourage employees to take time to self-reflect and refuel, and create and nurture human-centric environments. All these actions will help us be more human at work.
Will you join the movement to work more human?