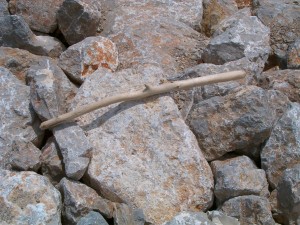 Remember this traditional children's rhyme?
"Sticks and stones may break my bones.
But words will never hurt me."
It's not true.
The relatively new field of social neuroscience has been examining both the pain and pleasure of interacting with others—often referred to as "social life."
In their paper The pains and pleasures of social life: a social cognitive neuroscience approach first published by The NeuroLeadership Journal in 2008, researchers and authors Dr. Matthew Lieberman and Dr. Naomi Eisenberger wrote that "social pains and pleasures bear a surprising resemblance to physical pains and pleasures. The brain uses similar circuits to handle the social and physical variants of pain and pleasure."
Thanks to the fMRI technology, a type of brain scanner that collects images of oxygen use inside an individual's brain, Dr. Leiberman, Dr. Eisenberg and other researchers have been able to conduct experiments that show that some of our attitudes about pain and pleasure are inaccurate.
Their brain science findings have a number of implications for the workplace, especially how we interact with and influence others. 
Take social exclusion. If you have horrible memories of being the "last one picked" for the volleyball team in high school gym, you could feel just as rejected today if you thought your team leader was excluding you from a meeting.
That feeling of rejection could put you in such a state that you would have trouble focusing, remembering things and making contributions in your next meeting. You also could start to disengage.
Your team leader and your co-workers might not understand since they don't see any visible signs that you're in pain. You're not bleeding, limping, wearing bandages or otherwise looking the worse for wear.
Exclusions aren't the only painful experiences; "social pinches," as the researchers call them, can hurt too, and lead to disengagement.
For example, if a peer criticizes you in front of others during lunch in the company cafeteria,  you could feel pain from the social hurt of being treated unfairly, not like an equal.
Now if you've got a higher tolerance for physical pain, you're more than likely to have a higher tolerance for social pain too. As Dr. Eisenberger, Dr. Lieberman and other researchers have found, these individuals are "less sensitive to both physical and social pain experiences."
Let's now turn the tables and put you in a new position.
What if you've just joined an organization to lead a new strategic initiative? It's doubtful that you'll know the pain tolerance of your new team members and peers.
Rather than conduct your own experiment to see how they react to scalding coffee poured on their lap, you've got at least a couple of other choices.
You could practice business as usual, concentrating on all the tasks associated with implementing the new strategic initiative. In this scenario, you wouldn't necessarily take the time to try to fully consider the feelings of others when acting.
Another option would be to recognize that you and the individuals you're working with have social needs.
And if you appreciate those needs and the emotions that go with them, you'll be better positioned to work with them in a supportive way. In other words, you won't "SCARF" them—that is, say or do something that they find threatening—and painful. (See the blog post Making SCARF a daily habit about the SCARF model.)
"A boss who knows what his staff members really want and care about will be able to design a better team environment than one who is simply focused on the elements of a project," as David Rock, the co-founder of the NeuroLeadership Institute and CEO of the NeuroLeadership Group observes in his stimulating article "Why Organizations Fail."
If you want to ignore the science, go ahead. But you also have to disregard the new art too. In writing about bullying, the contemporary poet Shane Koyczan in To This Day says that words are more painful than a broken bone.
What's your experience?
And the next important question: How can we stop—or at least decrease—the amount of pain in the workplace?