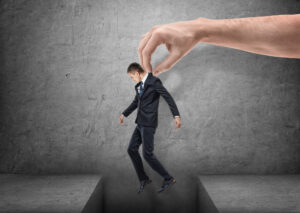 Are you minding the gap, namely a potential leadership gap? Recently 17 Forbes Coaches Council members shared what a leadership gap looks like, tips on how to identify it, and actions to fill the gap between to get the leaders — and organization — properly aligned and set up for success. My contribution is #10.
The gap? Leaders who lack self-awareness and adaptability.
What the gap looks like? Leaders running from complexity or ignoring it rather than leaning into it.
What to do? Organizations need to assess individuals to ensure they're willing to look inside themselves and grow. And if so, then provide resources (coaching and other support) to develop their leadership capacity to stretch their thinking and themselves in new and different ways.
For more details as well as the other 16 tips, check out the post, What 17 leadership gaps look like (and how companies can address them) published online by Forbes on May 5, 2023.
By the way, I'm coaching a number of leaders who are committed to growing and developing their complexity in order to address today's complexity in business and society. Glad to answer any questions you may have.