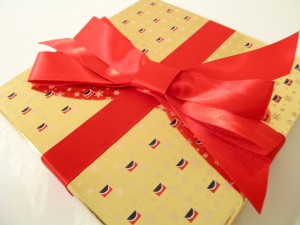 Surprise!
Unless that word is announcing a party, beware—especially in the workplace.
Surprise parties can be fun, as well as unexpected gifts or other treats.
But other surprises generally aren't welcome, especially when they cause your work world to quake unexpectedly.
At a recent meeting, I experienced this firsthand. In fact, it was double trouble!
If the organization had installed an early wanting detection system, it could have avoided this self-inflicted chaos.
Here's the story. A potential new client was concerned that her employer—a big city school board—was struggling too much with its meetings.
The board meetings generally last past midnight, twice a month. After five or six hours of meeting, members seem to be cranky with each other, the staff and the public. (No surprise here based on that schedule!) People—including a major foundation that has donated money to the school system—are noticing and commenting.
More than likely, the members could use help with meeting effectiveness. To assess the situation, the prospect and I should first observe the meetings, which are open to the public.
So at 5 pm one Wednesday evening, I traveled to the Board of Education building. To prep, I downloaded the meeting agenda off the website. I had planned to print it, but at 44 pages I decided that was environmentally unsound. (Talk about a surprise! A 44-page agenda!)
As soon as the board president called the meeting to order and opened up the public comment segment, members of the public—primarily Special Education teachers—rose to speak.
Almost everyone wanted to talk about their surprise that week, which had gotten the school year off to a bad start for them.
That Monday, just two days earlier, teachers had reported to work for the fall school year. About 35% of the Special Ed teachers had to show up at a new school with new students—after being notified just two days earlier. The teachers explained they had received a letter announcing the reassignment on the Saturday before they reported to work on Monday.
This surprise announcement with little preparation time was causing all sorts of angst. Some teachers expressed concern about the lack of continuity for students who are already struggling with school. Others talked about their commuter schedules being turned upside down, especially for those who use public transportation or ride their bikes. Others remarked about heavier schedules if they're now expected to serve more than one school.
Although the teachers and other members of the public delivered their passionate pleas to board members sitting just a few feet away from them, it seemed as if they were operating in different worlds. I hardly saw the empathy that I often associate with elected officials. The board members listened without reacting.
The school board members came to life though when they returned to their 44-page agenda, especially the new business and proposed contracts. The board members—and I—were surprised to see that my potential client had included my project on the agenda for them to review and approve.
Being in a more powerful position than the Special Ed teachers, the board members not only vocally protested but also decided to defer action on doing anything to improve their meeting effectiveness. Not surprising to me, they used an incorrect process. However, they got the outcome they wanted….keeping the status quo for them.
When people say they hate change, I often think they hate surprises more. Change often comes as an unpleasant surprise.
Yet, change shouldn't be a surprise—assuming that the change is something that the organization is considering rather than a jolt from Mother Nature.
If leaders would consider an early detection system to signal changes, they'd improve their ability to implement change. Affected stakeholders would receive signs that something may be changing. This contextual information would be helpful, as well as having opportunities to connect and converse about the proposed change.
This would allow everyone to grasp what's happening, understand it and then calibrate what it means to them.
Even better, look for ways to involve people in shaping and adjusting to the change. That gives them ownership and starts to build commitment.
Involvement is one of the FLIP habits (focus, listen, involve and personalize) that helps leaders and managers better connect with employees in our volatile world. For more about this, join me for the webinar Exploring FLIP habits. Strong habits that build strong leaders on Friday, September 14 at 9 am PT. I'll share the results of the recently completed FLIP habits survey. Register now.
By contrast, when you're surprised with information that rocks your world suddenly and without warning, it feels as if the ground below your feet has shifted and maybe opened up. Your first reaction is to steady yourself, which often means also rushing to say "no" to anything that's new or different.
I really wish these school board members would avoid surprising their stakeholders since they dislike surprises themselves.
Yet, I also relearned an important lesson myself…Make sure everyone who's affected by the change gets adequate advance notice. It's not enough that a few key players are in the know. For example, in this case board members had to deal with their surprise in a public setting, which is even more unsettling.
So no surprises. Any shocks from you?