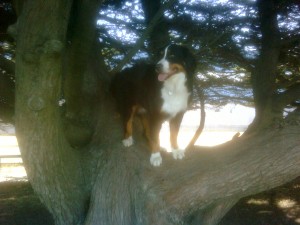 What's your style regarding nonconformity?
Do you encourage deviant behavior as a legitimate way to break an impasse or initiate innovation?
Or do you cringe when you take or see aberrant action, even if it's a successful means to an end?
Positive deviance—that is, voluntary actions outside the norm that achieve honorable purposes—is worthy of celebration.
A growing number of scholars believe that positive deviance promotes individual well-being and improved organizational effectiveness, according to the Ross School of Business at the University of Michigan.
Best-selling author and provocateur Seth Godin devotes his latest book, The Icarus Deception: How high will you fly?, to an aspect of this topic.
According to Seth, today's connection economy rewards creativity, emotional labor and grit, not compliance. We need to consider ourselves artists who "stand up, stand out and make a difference."
We may have been "trained to prefer being right to learning something, to prefer passing the test to making a difference, and most of all, to prefer fitting in with the right people, the people with economic power."
But in a flat world where it's easier than ever to connect, those who play it safe lose out to those who make meaning and prove they're trustworthy—even when (and maybe especially?) they cause a ruckus and are daring.
Appreciating deviance in theory is different from experiencing it in practice—even when the stakes are low, as this example shows.
When my 81-pound, tree-climbing dog Gustav acted in a deviant way at the nursing home where we volunteer, I was mortified.
A couple of years ago, we—along with several other dogs and their humans—were doing our monthly Therapy Pets visit in the nursing home's living room.
Gustav and I were walking by the dining room table to go chat with a resident, when I felt a tug on his leash. For whatever reason, Gustav felt compelled to jump first on a chair and then onto the table.
As he regally stood on the table, surveying the room, I quietly asked myself: "How do I inconspicuously get him down from here? Will people think he does this at home? (Which he doesn't, which I still feel bound to share.)
Before I could do or say anything, the nursing home activity director spotted him and called out, "Look everyone, Gustav's on the dining room table!"
About 24 pairs of eyes turned to look at Gustav and peals of  laughter rang out. Then about half the residents pulled out their cell phones and starting snapping pictures.
I stayed put, gave in and encouraged Gustav to stay still and pose for his close-up.
Gustav was doing his Therapy Pets job—bringing joy to people—in an unconventional way. And by being the subject of photographs, he also was helping them keep memories, as many of the residents suffer from various forms of dementia.
Six months ago—about 15 months after the table incident—we were talking with a couple of the home's residents during our monthly visit.
As one of the women pet Gustav, she leaned closer to the woman sitting next to her and confided, "You just moved here, so you never got to see this dog when he stood on the dining room table. He's such a character."  She then described Gustav's "transgression," just as well as I could.
As she told the story, I gave Gustav a big hug and treat for his work.
What an impression he's made on these nursing home residents, many of whom struggle to remember his name and everything else in their daily lives.
While Gustav seems willing to fly higher and closer to the sun, I admit I sometimes pull myself back. I've got the courage to speak up; however, my actions are more temperate than bold.
Yet, as Seth reminds us, "flying too low is even more dangerous than flying too high, because it feels deceptively safe." We tend to forget that in the myth, Icarus was warned not to fly too high or too low. By flying too low, the seawater would ruin the lift in his wings.
Recognizing that it's now better to be sorry than safe, I'm joining Gustav and Seth in flying high, creating art and being positively deviant.
How about you?