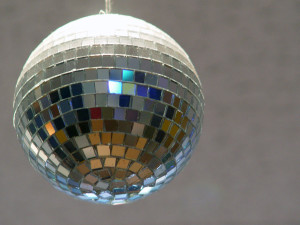 How about throwing a party the next time you're conducting a meeting? Or at least pave the way for stimulating conversation?
By adopting the mindset of a gracious host, you can create a more welcoming environment for more productive meetings.
That's the brain-friendly advice I gave earlier this month in my workshop "The Art & Science of Building Good Meeting Habits" to procurement experts who had assembled for a day of professional development.
As I explained the brain science, procurement professionals can hijack the emotions of consultants, suppliers, vendors and contractors.
That's because procurement professionals have high status in organizations, which can feel threatening to others. Procurement professionals hold the key to opening purchase orders, as well as agreeing to contract terms and approving statements of work.
In other words, procurement staff often stand between their co-workers and consultants like me to start an assignment. And we consultants also depend on procurement professionals to permit us to submit our first invoice and receive some payment before the project is well underway.
Furthermore, if their organization's rules and regulations are strict—such as the Fortune 500 firm that follows a 120-day payment period—the threat level can soar even higher.
When people feel threatened, they're likely to flee, freeze or fight. None of these behaviors makes for healthy meeting conditions.
(In fact, I walked away from the potential assignment with the "prestigious" company that takes a fourth of the year to pay its consultants. And after another Fortune 500 for whom I did award-winning work introduced more onerous payment rules, I vowed not only to end my working relationship with them, but also to discontinue using their products. This spring I made good on that pledge when I got a new Brother printer that I love. But I digress….)
So if procurement professionals and others who have high status can position themselves more as gracious meeting hosts or facilitators, rather than solely technical experts, they can improve their chances of being successful in their role. These days, that involves building relationships grounded in mutual respect, trust and win/win outcomes.
What does being a meeting facilitator or gracious host entail?
Assume positive intent of those you're working with. Respect others' time. Acknowledge the efforts and values others bring to  the organization. These gestures apply not just to outsiders, but also to colleagues in other departments and functions.
Meeting facilitators and gracious hosts also encourage conversation to get to the heart of the matter. Conversation is a two-way street with both talking and listening.
To listen well and improve the outcomes, you also should ask good questions.
Good questions come in a variety of types, which I reviewed with the workshop participants. For example, we talked about open-ended questions that can be especially helpful when meeting with co-workers to understand their situation.
These questions can include: "What's your top priority?"; "How are you defining success?"; and "What's your timing?"
Scale questions are also useful. For example, "How important is this issue to you on a scale of 1 to 10, with '1' being low and '10' being high?" This helps everyone anchor the issue and assess how to allocate time and resources to it, compared to other things.
Thinking questions are also valuable. That's because they slow the conversation down and allow people time to reflect and "think about their thinking" as Dr. David Rock, who coined the term "neuroleadership," explains.
Good thinking questions, which I learned in my Neuroleadership Group coaching program, include: "How long have you been thinking about this?"; "How often do you think about this?" and "How motivated are you to resolving this?"
Meetings are more than good conversation with comfortable guests and gracious, confident hosts though. Meetings also need structure and process, especially with a well-thought out agenda, meeting ground rules and other tools.
For more about good meeting structure and process, check out these blog posts: Try these meeting-improvement tools, Appreciate agendas! and Set rules together; don't order absolutes.
As I've noted on a number of occasions, life is too short to continue to suffer through bad meetings.
How will you make your meetings more inviting, enjoyable and productive?