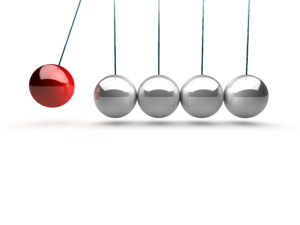 Motivated to start the new year? Do it with momentum on Saturday, Jan. 2.
How? Join me at Momentum 2021, a free online conference designed to motivate you to do almost anything positive.
The conference host, Coach.me, is bringing together experts in productivity, health, finances, entrepreneurship, and my favorites: habits and behavior design.
Right now as I write this, you can choose from more than 70 topics, including becoming indistractable (with Nir Eyal himself!), overcoming cravings, energizing your life and career, reclaiming your time off, and becoming more confident (from me).
Besides getting ideas, you'll get traction to take immediate steps to make 2021 your best year ever. (And definitely better than 2020!)
And in addition to listening to 30-minute talks, you'll have the option to meet speakers and other conference participants virtually one-on-one, through Hopin, the conference's technology platform.
To participate in some or all of the conference, just sign up in advance. Then, select which sessions appeal to you and add them to your calendar through the Momentum site. The first sessions start at 8 am ET and the last ones end at 4 pm ET. Networking continues for a couple of hours until 6 pm ET.
My session is 5A: "Want to be more confident? First build your empathy muscles!" from 10 – 10:30 am ET. I'll explain how by practicing a daily act of kindness you become more observant and empathetic. These actions help you become more confident. And this confidence contributes to other benefits in your life, both professionally and personally.
As background, starting last fall several individuals have been working with me on this daily kindness habit and then layering other habits on top of it. They've not only built their confidence but also have achieved other goals too, including a new job, a new assignment, and exercise achievements. I'll share their successes as well as answer their questions.
If you're not familiar with Coach.me, it's an online platform that primarily matches clients to coaches, often at price points much more affordable than traditional coaching. (Coaching is by app and phone.) Coach.me also conducts research and provides coaching training and tools.
I started coaching on the platform last summer as a way to expand my services beyond traditional executive coaching. For more about my experiences with Coach.me, check out Want to improve yourself? Get a Coach. Since I wrote that blog post, I've completed Coach.me's new habit certification program and a second course on habits.
So say goodbye to this year (2020, we knew ye too well), and welcome 2021. And then get a head start on shaping the new year to fit you — your needs, wants and desires.
And remember, consistency in small steps – a little momentum daily – will move you forward in big ways. So here's to starting a brand-new year with a little momentum to make big positive changes!