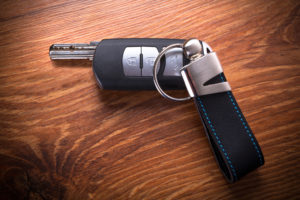 Since February 2008 when I started writing this blog, my subjects have always been business related.
Now 12 years later, I'm breaking with tradition for this special topic that requires behavior change.
Due to a confluence of events, I'm addressing a growing public safety problem in 2020 – gun thefts from cars.
More specifically, in the six years my husband and I have lived in Charleston, SC, we've seen an increase in the number of guns stolen from unlocked cars. Yes, unlocked cars.
And the problem exists throughout the city, including the three distinct neighborhoods we've lived in during this time period.
All the neighborhood association meetings I've attended here feature at least one police officer, maybe more, on the agenda to provide updates. And many of these updates have included pleas for residents to lock their car doors, especially if they keep a gun or guns in their cars.
The appeals seem almost surreal to me, especially in light of my years of living and working in New York City. I moved to New York from Detroit a few years before Rudy Giuliani was elected and became "America's Mayor."
Detroit had prepared me for taking responsibility for my personal safety in New York City. I knew that to protect my safety I always needed to lock doors and windows, zip my briefcase, fasten my purse, and stay alert as I rode the subways and walked the streets.
Those lessons have stayed with me all these years later. For example, when my now husband and I moved from New York to Los Angeles and started owning cars again, it was natural to lock our car doors all the time. We continued the practice in the San Francisco Bay area and now Charleston. While Charleston lives big for its size, it's a small town compared to the big metropolitan areas we used to call home.
So how big a problem is gun theft from cars, especially unlocked cars?
Nobody seems to know for sure because no one is keeping statistics that are easy to compile and analyze, according to NPR's investigative reporting that led to its May 2019 article More Guns In Cars Mean More Guns Stolen From Cars.
What NPR did find through its survey of a sampling of police departments around the country was that gun thefts from cars is a growing problem. The incidents are especially acute in states that have relaxed laws for carrying firearms, which includes South Carolina.
NPR also learned that many experts in law enforcement as well as firearm trainers are surprised by how many people are "so sloppy with their guns." By contrast, in police departments and in the military, carrying a gun assumes a level of stewardship.
The unintended consequences of a casual attitude about keeping guns in cars are severe. More guns are on the streets and in some cases more stolen cars too plus individuals undertaking criminal behavior.
Yet, there's been resistance to laws that provide criminal penalties for people who fail to secure their guns in their cars. (Note the word "secure" rather than the commonly used expression "lock" as in "lock your car doors." Allegedly the NRA resists the words "lock" and "gun" used together.)
So, if we can't legislate gun owners to act sensibly, how about we pressure them to adopt a commonsense habit to lock their vehicle doors?
Learning to remember to lock the door of your vehicle to protect any valuables, especially guns, is a natural for Tiny Habits. This is Dr. BJ Fogg's simple yet revolutionary way to transform your behavior and your life, which I've been using since 2011.
In his new best-selling book Tiny Habits: The Small Changes That Change Everything, BJ includes 18 pages of Tiny Habits recipes for a variety of situations. I confess that when BJ asked me to read the book proofs last summer as one of his earliest Tiny Habits champions and coaches, I didn't think about suggesting he add a recipe for locking vehicle doors.
However, for anyone who wants to adopt this Tiny Habit, your recipe is: "After I get out of my car (truck, SUV, van or whatever), I will lock the door and then check the handle to make sure the door is locked."
Feel free to adjust this recipe to fit your sentiments (such as "secure" instead of "lock") and your vehicle, For instance, you probably have a pod that you can click to lock doors. Or if you have an older model, you may have to push a button on the inside of your door.
Just please do the habit so the police and the rest of us who lock our doors can spend our time and energy on other problems in our neighborhoods. And if you need help, email me.