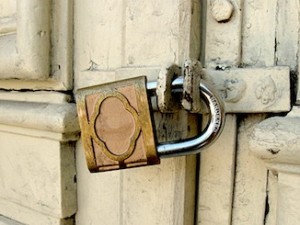 I've got FOMO.
FOMO—the fear of missing out—is both a socio-cultural phenomenon and a personality factor, according to Dr. Dan Herman, who first identified and named FOMO.
The condition isn't serious compared to other ailments, but it can be limiting.
For example, my excitement about traveling to Cuba this month dropped when I realized I had to give up the Internet for a week as well as Diet Coke.
Then I asked: Where are my priorities? And I got re-energized by the thought of the once-in-a-lifetime experience of the trip.
As a lifelong FOMO sufferer, I've learned to cope with FOMO, rather than try to cure it.
The best coping mechanism I've discovered so far involves turning thoughts around.
Rather than focus on the positive aspects of FOMO, switch them to the negative.
(This is the exact opposite of healthy reappraisal. In most situations, you want to turn your thoughts from the negative to the positive. By the way, in my experience, this is a very effective way for positioning and explaining strategic initiatives.)
My FOMO thoughts are:
FOMO will make me fat if I indulge too much in excess data.
Useful information is 

healthy

 information; other stuff just contributes to data obesity and diverts my attention from things that really matter to me.
Fun information that is interesting but not necessarily useful should be a reward, such as an ice cream cone on a hot day.
Yes, this is a head game. However, this game helps me in a number of ways.
If you can control FOMO, you can unplug every now and then. This means you can:
Improve your focus.
Reflect rather than just consume.
Spend more time outdoors.
All of these actions help you manage your time better as well as positively contribute to body, mind and spirit rejuvenation. Plus, you can be present with others rather than looking at a screen.
Sound convincing?
Hmm…maybe we should read up some more so or look for some videos on the topic…..
Yes, FOMO is in my DNA…..