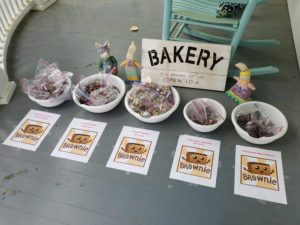 Be aware, clear, vulnerable, empathetic, and compassionate.
Five behaviors that are critical for organizational leaders in a crisis.
How leaders demonstrate these behaviors is up to them in our current covid-19 pandemic. There are no playbooks to follow. That's because all the playbooks have become obsolete in this extreme VUCA (volatile, uncertain, complex, and ambiguous) crisis.
In deciding what to do, leaders need to consider what's authentic for them and their organization. They've got to come across as real humans for people to perceive them as credible, comforting, and influential.
Consider these three very different yet inspirational examples of leaders being attentive, empathetic, and compassionate.
Reaching out to employees' children. One CEO held a virtual town hall specifically about covid-19 for employees' children one Saturday morning, as reported by Korn Ferry in a recent webinar. By taking the time to deliver this special message, the CEO reinforced to the employees and their children that they're important and she cares about them.
Helping furloughed employees find new jobs while also aiding frontline medical workers. Just a couple of months after being named number one in the US 2020 Fortune Best Companies to Work for®, Hilton, the hotel and resorts global chain, was forced to temporarily suspend its US services as a non-essential business.
Hilton leaders made the difficult decision to furlough the vast majority of its workforce. Leaders next swung into action to help their furloughed employees get interim jobs at other companies that needed employees, according to Nigel Glennie, Hilton's vice president of corporate communication.
Hilton also partnered with American Express to donate up to one million room nights for medical workers on the frontlines to ensure they had a safe place to rest. Both actions showed Hilton's concern for employees and the community at large.
Baking brownies 7 days a week for students. Immediately after Charleston School of Law students switched to online courses this spring, the School's Dean, Andy Abrams, increased his brownie baking operation for students. What had been an occasional treat for students has become a daily comfort food, energy boost, and compassionate pleasure.

For more than nine weeks, Andy has been baking multiple batches of brownies every day, alternating among 28 different flavors. (Full disclosure: Andy's brownies are amazing! As walking buddies with Andy, his wife Karen, friend Jerry and the dogs, my husband and I have had the pleasure of trying most of his brownie flavors over the years. All delicious! We're also enjoying his increased baking, although not as often as the students.)
Every morning Andy emails all the students informing them of the flavors available that day, as well as adding a tailored message about keeping up with their schoolwork, updating them on school news, and encouraging them to try to stay hopeful about how they deal with the crisis. He also occasionally polls the students to confirm their favorite brownies.
The brownies are much more than an eagerly anticipated sweet. They're a gesture of pure kindness that's building stronger relationships and a greater sense of community.
For many students, the frequent communication about brownies has opened doors to have important conversations with Andy. The dean is making himself accessible to chat and email with students who want to talk about law school, life, and all things in between to help them better navigate the pandemic. He recognizes how covid-19 has created shockwaves for students, especially third-year students who were looking to their in-person graduation ceremony this month with parents and other family members proudly watching.
To get their brownies, students jog, walk, bicycle, or drive over to Andy's house whenever it's convenient for them. They then walk up the porch and help themselves to a single brownie packaged in an airtight baggie.
For those students who can't make an in-person pickup because they've moved back home or still live in Charleston but have other obligations? No problem! Andy mails them a package or makes a curbside delivery.
One out-of-town student emailed Andy: "Hope you and yours are safe and doing well. These are unprecedented tough times, but the one constant that has brought me constant joy are your emails. It is amazing to see such a pure form of bond and love between students and faculty. I see numerous Snapchats and Instagram stories about the brownies and the messages they receive. It is such a small gesture but it can move mountains."
Three different organizations. Totally different actions that fit the leaders and their organizations.
And yet the outcomes are similar. First, the leaders are showing their people that they have their best interests at heart – their safety and wellbeing. And second, the leaders have started sowing seeds for recovery.
For more about why leaders need to show their softer side in a hard crisis, check out this recent McKinsey article, Tuning in, turning outward: Cultivating compassionate leadership in a crisis.
The short answer is that whenever someone feels stressed and traumatized – and yes, this could be you — their ability to think clearly and rely on their other cognitive abilities decline. Forget about being able to think creatively, weigh risks, or make sound decisions; individuals just don't have the brainpower.
If stress level remains high, the immune system can weaken. It becomes harder and harder for individuals to apply themselves to their work and other commitments.
So that's why these leaders' actions are so transformative – they're helping people manage through the crisis.
How about taking a bite of your favorite comfort food and then reflect on what actions you're taking to make a difference for people?