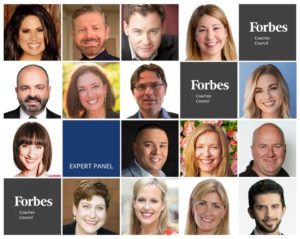 In this expert panel from the Forbes Coaches Council, 16 of us respond on sound ways to lead at the start of a crisis, emphasizing how to project calmness, bravery, and empathy. in a crisis? My contribution is #13: Develop self-awareness and self-control. (And practice them too!)
Many of these tips, including mine, are also effective ways to keep employees focused, involved and energetic as the crisis drags on and on….
Read the full post, 16 leaders share tips to stay calm, brave and empathetic in a crisis, from Forbes at https://bit.ly/crisistips4leaders.