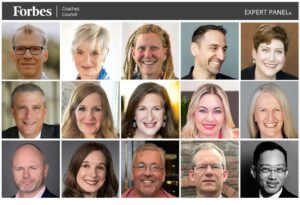 In this expert panel from the Forbes Coaches Council, 15 Forbes Coaches Council members, including me, shared suggestions for developing internal talent who can help you and your organization generate better performance and results.
My panel contribution is #5: Ask What Their Interests Are.
Here's what I said: Don't assume you know what staff members and other individuals you work with want. Make a point to ask them. For example, these questions can help you place them in spots to accelerate their development:
What are you interested in doing more of? Less of? Never again (if possible)?
What gives you energy/ What drains you?
What life experiences have you had that you want to build on?
For instance, some of your team members may be involved in volunteer activities outside of work that inspire them. They can bring that energy to a work team. And as they develop deeper skills, they can help the organization improve its results. It's a win/win for all.
For all 15 hacks, check out 15 ways to generate better results by developing internal talent, which Forbes posted online on February 11, 2022.