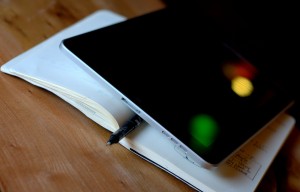 "Read to learn."
Renowned cultural anthropologist and UC Berkeley Professor of Anthropology Laura Nader advised us to supplement reading with face-to-face interactions in the Q&A portion of her lecture, "Culture and Dignity: Dialogues Between the Middle East and the West."
Speaking as part of the fall lecture series of the International House, University of California Berkeley, Professor Nader explained that reading provides deeper information and insights than dialogues, although conversations are important too.
The scope of Professor Nader's reading is impressive and intense—not anything I can begin to emulate.
However, I do enjoy book reading. Books offer more thorough and nuanced explorations of topics.
So in the spirit of the season, here's my top 12 list of business books for 2012 related to change management and leadership.
This year they're in rank order on their impact on me and my work.
1. Leaders Make the Future: 10 New Leadership Skills for an Uncertain World, 2nd Ed. by Bob Johansen.
2. The Advantage: Why Organizational Health Trumps Everything Else in Business by Patrick Lencioni.
3. The Power of Habit: Why We Do What We Do in Life and Business by Charles Duhigg.
4. Practice Perfect: 42 Rules for Getting Better at Getting Better by Doug Lemov, Erica Woolway and Katie Yezzi.
5. Subliminal: How Your Unconscious Mind Rules Your Behavior by Leonard Mlodinow.
6. The Outstanding Organization: Generate Business Results by Eliminating Chaos and Building the Foundation for Everyday Excellence by Karen Martin.
7. Make Up Your Mind: A Decision Making Guide to Thinking Clearly and Choosing Wisely by Hal Mooz and Jeff Henley.
8. For the Win: How Game Thinking Can Revolutionize Your Business by Kevin Werbach and Dan Hunter.
9. Future Perfect: The Case For Progress In A Networked Age by Steven Johnson.
10. So Far from Home: Lost and Found in Our Brave New World by Margaret J. Wheatley.
11. Search Inside Yourself: The Unexpected Path to Achieving Success, Happiness (and World Peace) by Chade-Meng Tan.
12. Extreme Productivity: Boost Your Results, Reduce Your Hours by Robert C. Pozen.
Leaders Make the Future was so thought-provoking, especially about how to grapple with our VUCA world (volatile, uncertain, complex and ambiguous) that I went back to read Bob's 2007 book, Get There Early: Sensing the Future to Compete in the Present.  It remains very relevant.
As for next year, I'm looking forward to Dan Pink's new book To Sell Is Human: The Surprising Truth About Moving Others, which I've pre-ordered.
And there are still some 2012 books I've bought but haven't read yet, including two from best-selling authors: Antifragile: Things That Gain from Disorder by Nassim Nicholas Taleb and Makers: The New Industrial Revolution by Chris Anderson.
Plus, these two books are getting great critical reviews: Nate Silver's The Signal and the Noise: Why Most Predictions Fail but Some Don't and Bryce Hoffman's American Icon: Alan Mulally and the Fight to Save Ford Motor Company.
None are as fun as the title of this book, which is worthy of the best title of 2012: To Have and Have Another: A Hemingway Cocktail Companion by Philip Greene.
Hope you can work some reading in this holiday season along with going to the movies.
Do you have a favorite change-related book that didn't make this list? If so, please add it in comments.
Also, what's on your reading list for 2013? Tell us!