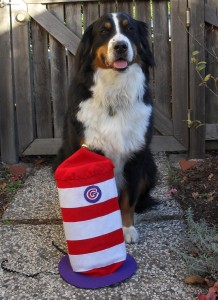 Here's my top 11 list of change books for 2011. As usual, it was a great year for books even though as a society we're not reading as many books as we used to.
A flurry of new books arrived at the end of the year. Some books that look promising but I haven't read yet include "Great by Choice: Uncertainty, Chaos, and Luck–Why Some Thrive Despite Them All by Jim Collins and Morten Hansen; "The Progress Principle: Using Small Wins to Ignite Joy, Engagement, and Creativity at Work" by Teresa Amabile and Steven Kramer; "A Factory of One: Applying Lean Principles to Banish Waste and Improve Your Personal Performance" by Daniel Markovitz;"What to Ask the Person in the Mirror: Critical Questions for Becoming a More Effective Leader and Reaching Your Potential" by Robert Steven Kaplan; and "Thinking, Fast and Slow" by Daniel Kahneman.
And be on the lookout in early January for Chip Conley's newest book, "Emotional Equations: Simple Truths for Creating Happiness + Success".
The 2011 list in no particular order:
1. "Practically Radical: Not-So-Crazy Ways to Transform Your Company, Shake Up Your Industry, and Challenge Yourself" by Bill Taylor.
2. "The Primes: How Any Group Can Solve Any Problem" by Chris McGoff.
3. "We Are All Weird" by Seth Godin.
4."Curation Nation: How to Win in a World Where Consumers Are Creators" by Steven Rosenbaum.
5. "Enchantment: The Art of Changing Hearts, Minds, and Actions" by Guy Kawasaki.
6. "The Lean Startup: How Today's Entrepreneurs Use Continuous Innovation to Create Radically Successful Businesses," by Eric Ries.
7."The Silent Language of Leaders: How Body Language Can Help–or Hurt–How You Lead" by Carol Kinsey Goman.
8. "Visual Teams: Graphic Tools for Commitment, Innovation, & High Performance" by David Sibbet.
9. "Willful Blindness: Why We Ignore the Obvious at Our Peril" by Margaret Heffernan.
10. "Nice Girls Just Don't Get It: 99 Ways to Win the Respect You Deserve, the Success You've Earned and the Life You Want" by Lois Frankel and Carol Frohlinger.
11."18 Minutes: Find Your Focus, Master Your Distraction, and Get the Right Things Done" by Peter Bregman.
Also this year, I read a few older books that definitely deserve remembering. These include " Power: Why Some People Have It—And Others Don't" by Jeffrey Pfeffer; "Quiet Leadership: Six Steps to Transforming Performance at Work" by David Rock; "Hacking Work: Breaking Stupid Rules for Smart Results" by Bill Jensen and Josh Klein; and "From Lincoln to LinkedIn: The 55-Minute Guide to Social Communication" by Mike Klein.
Keep in mind that reading just 20 to 30 minutes each day adds up—assuming you enjoy what you're doing. Therapy Pet Gustav only sits still for certain books, such as Dr. Seuss stories. He enjoyed kids reading Yertle the Turtle to him on Dr. Seuss' birthday, which is Read Across America Day. But other books? Big yawn! No tip of the hat for those books.
(By the way, Gustav's custom Cat in the Hat that's in front of him is one of my sewing disasters of 2011. But that's another story….)
Happy reading in the New Year ahead!
Do you have a favorite change-related book that didn't make this list? If so, please comment.
Also, what's on your reading list for 2012? Please share!