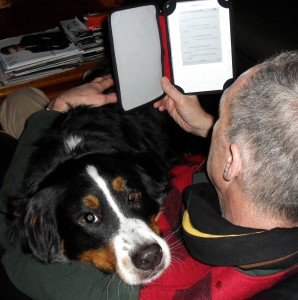 If you're a change junkie like I am, 2010 was a great year for books. My top 10 list follows.
And get ready for some great reads in 2011. A couple of my favorite authors will have new books out, including Lois Frankel with Nice Girls Just Don't Get It: 99 Ways to Win the Respect You Deserve, the Success You've Earned and the Life You Want (co-authored with Carol Frohlinger) and Barry Schwartz with Practical Wisdom: The Right Way to Do the Right Thing (co-authored with Kenneth Sharpe).
And work colleagues are authoring new books. Richard Bevan, my former boss at Towers Perrin (now Towers Watson), has written Changemaking: Tactics and Resources for Managing Organizational Change published this month. Mike Klein, from CCM, has written Avoiding the Social Media Train Wreck: The 55-Minute Guide to Building Social Communication.
Plus, Dan Pink, whose books always stretch my thinking, is recommending three new books for 2011, which are at the top of my reading list: Bill Taylor's Practically Radical: Not-So-Crazy Ways to Transform Your Company, Shake Up Your Industry, and Challenge Yourself, Jane McGonigal's Reality Is Broken: Why Games Make Us Better and How They Can Change the World, and Piers Steel's The Procrastination Equation: How to Stop Putting Things Off and Start Getting Stuff Done.
Now, back to my 2010 list in the order of impact.
1. Drive: The Surprising Truth about What Motivates Us by Dan Pink. (The paperback edition, which will include new material, comes out later this year.)
2. Switch: How to Change Things When Change Is Hard by Chip Heath and Dan Heath, who also wrote the best selling Made to Stick .
3. Strategic Speed: Mobilize People, Accelerate Execution by Jocelyn Davis, Henry M. Frechette, and Edwin H. Boswell.
4. The 24-Hour Customer: New Rules for Winning in a Time-Starved, Always-Connected Economy by Adrian Ott.
5. The Hyper-Social Organization: Eclipse Your Competition by Leveraging Social Mediaby Francois Gossieaux and Ed Moran.
6. Click: The Magic of Instant Connections by Ori Brafman and Rom Brafman.
7. Employees First, Customers Second: Turning Conventional Management Upside Down by Vineet Nayar.
8. Resonate: Present Visual Stories That Transform Audiences by Nancy Duarte, who also wrote slide:ology
9. Visual Meetings: How Graphics, Sticky Notes & Idea Mapping Can Transform Group Productivity by David Sibbet
10. The Checklist Manifesto: How to Get Things Done Right by Dr. Atul Gawande.
So many books yet so little time. However, a little time devoted to reading can provide big paybacks. For instance, teachers recommend that students read for pleasure just 20 to 30 minutes each day. That's one of the many things we've learned through the Paws to Read program, which helps kids practice their reading skills by reading to a friendly, supportive and non-judgmental dog, such as Gustav pictured above.
Happy reading in the New Year ahead!
Do you have a favorite change-related book that didn't make my list? If so, let me know.
Also, what's on your reading list for 2011?