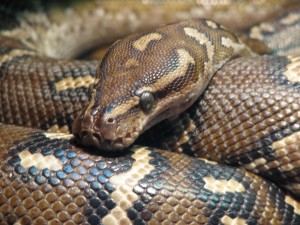 For those of us who think we're not natural-born salespeople, Dan Pink's new book, To Sell Is Human offers not only relief but also powerful, easy-to-apply tools.
Subtitled "The Surprising Truth About Moving Others," the book first makes a convincing case that we're all in sales these days and then explains how this has happened. 
(According to Dan's research one in nine American workers sells for a living. The other eight spend a significant portion of their time—estimated at 40%—engaged in non-sales selling, basically working to influence others. While no dollars may exchange hands in these encounters, these individuals are selling.)
As the Chinese Year of the Snake begins, it's time to acknowledge that selling is an honorable act, not something that is principally the domain of snake oil salesmen.
And kudos to Dan for writing such an influential book, which potentially can be more ground-breaking than his masterpiece about motivation, Drive.
So how do we become effective sales people? This is an important question especially if we'd rather shed the salesperson role. Or, if we're positive we were born without the salesmanship gene.
The simple answer? Start by being yourself. We all are hardwired to have some selling instinct because we're human.
Then to improve your effectiveness, practice some basic principles drawn from the social sciences and other fields. Stay away from the old-school sales courses. And definitely don't ape Blake from Glengarry Glen Ross,  David Mamet's award-winning play and later movie. Old sales methods no longer work in a world in which buyers and sellers have almost equal access to information.
For example, you can still use "ABC" as your motto, according to Dan. But instead of the old "Always Be Closing," remember to focus on his new ABC's of "Attunement, Buoyancy and Clarity."
Also, make sure you know how to pitch, improvise and serve.
The last third of the book addresses these three abilities: pitching, improvisation and serving.
For me, the discussion, ideas and suggested tools for these three abilities are well worth the price of the book and the time to read it.
Take the skill of improvise. Please.
For years, I had avoided honing improvisational skills—even though I knew they would be valuable in my work, which is all about influencing.
Why my resistance? Intimidation. My initial exposures to improv—improvisational theatre—were observing students at Northwestern University and the troupes at Second City.
How could I even think of following in the shadows of Second City alums John Belushi, Bill Murray and Dan Aykroyd, much less their footsteps? They are masters at being experimental, unconventional and working without a script or seemingly any safety net. Even better from the audience's perspective, they were side-splittingly funny in the moment.
Finally, last year, I got up my courage and took a beginning improv course. In our VUCA (volatile, uncertain, complex and ambiguous) world, scripts are becoming useless even if you do try to follow them. Instead, we need to be able to react in real time.
And as Dan explains, the simple structure that improv uses helps you be more present in the moment and respond appropriately.
The three basic principles of improv described in To Sell Is Human—hearing offers, saying "yes and…" and making your partners look good, which were all part of my class too— are great both for theatre and work.
By acting on these principles, you co-create with others rather than coerce them to do something. This is influence in action, leading to credible change that sticks.
Who knew? All the world's a stage and we're all players and salespeople.
With apologies to Shakespeare, I prefer selling to acting as influencing seems more natural to me. And thanks to the new book, To Sell Is Human, I'm more confident that I've got decent instincts.
How about you? Are you ready to embrace your selling instincts?