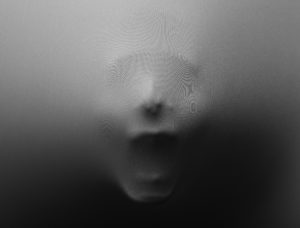 Meet "Miss Communication," also known as miscommunication in our VUCA (volatile, uncertain, complex and ambiguous) world.
She's the hidden player who along with misspeaking, misreading, and misconstrued contribute to the immeasurable communication mistakes that hurt our work and our feelings.
My colleagues – Sam Yankelevitch, Jim Thompson, and I, Liz Guthridge – believe that we need to bring communication out of the shadows and give it more visibility as both a goal and a process.
Here's one of the many problems with communication. As we work, we get so caught up with what we're doing that we tend to discount the why and how – or at least not give them the attention they deserve when we communicate.
In a work environment, the goal of communication is to reach a common understanding through a process of conveying and exchanging meanings in order to take action. (Note that the words "common" and "communication" share the same root source.) Ideally, we want to communicate well enough so that we do things right the first time. That's the why.
However, if we don't reach this goal, we'll have a mismatch between the meanings we send and others receive. The challenge the famous playwright George Bernard Shaw identified more than 70 years ago still exists today, "The single biggest problem in communication is the illusion that it has taken place."
And these days it's hard to reach a common understanding when we're dealing with such high degrees of ambiguity, friction (such as competing priorities and demands on our time), and general noise in the system. Plus many of us are working with people all over the globe who we might not have ever met in person.
We assume that since we communicate all the time, we do it well. But that's not the case. We go through the motions using old, sloppy communication techniques without a well-defined, deliberate process. That's the how.
We don't bother questioning our assumptions or checking our progress along with way. Just as bad, we tend to shirk any responsibility for the consequences of muddled messages and other elements of poor communication.
And what happens? All sorts of problems bubble up – confusion, errors, missed deadlines, rework, wasted time, cost overruns, bruised egos, and et cetera.
Yet, communication is one of our best superpowers as human beings. We humans can share our thoughts, concerns, wants and needs with each other and then discuss, question and decide what to do.
But we have to stop believing that others receive our messages as we intended them.
Instead, we need to start being much more intentional with our communication. We need to cultivate and grow strong communication habits that work for us, rather than against us.
If you want to bring your communication out of the shadows, Sam, Jim and I believe you need to change both your mindset and your actions.
Our five principles for communicating for action are:
Adjust your mindset
Determine what your call to action needs to be
Identify who will receive it.
Decide how you'll share it.
Confirm the receipt of your message and that action is underway.
To learn more about these principles, including why they're principles rather than just steps, please join us for a free webinar on Thursday, Jan. 14 at 11 am ET/8 am PT. Sign up on Eventbrite.
You'll also learn how to turn your hidden player into a superpower. And please encourage your teammates to join us since communication is a team sport. We must connect, collaborate and coordinate with others to get work done.
If you can't make it, sign up anyway so you can get a link to the recording. And you also can join our LinkedIn Group, The Communication Habit.
Looking forward to seeing you at the webinar how to turn your hidden player into a superpower on Thursday, Jan. 14 at 11 am ET/8 am PT. Sign up on Eventbrite.