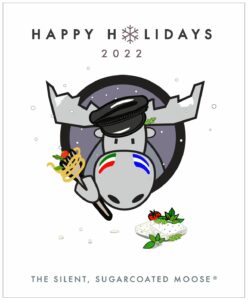 This pasta dish from my dear husband is a mash up of Greek and Italian inspirations. He himself was influenced by recipes on Instagram with a desire to feature more greenery. His favorite was arugula, the peppery green with origins in the Mediterranean region. The finished dish is deliciously gooey and chewy. And it's simple to make and eat all year long.  
8 ounces rigatoni, penne, or other tubular pasta
2 pints cherry or grape tomatoes cut lengthwise in half
8 ounce block of Greek feta 
¼ cup extra virgin olive oil 
2 garlic cloves, thinly sliced 
2 cups young arugula leaves
1 cup freshly grated Pecorino Romano cheese 
Salt 
Pepper  
Serves 4 as a main course. 
Preparation time: 20 minutes  
In a large bowl, mix olive oil, tomatoes, garlic, salt, and pepper until well coated. 

 

Heat a large skillet over medium/high heat and add the tomato mix from step 1. 

 

Add the block of feta cheese and gently break up as the mixture warms. 

 

When the tomatoes start to burst and the cheese begins to melt, add the arugula in two bunches. 

 

Meanwhile, bring a large pot of salted water to a boil over high heat and cook the pasta according to the package instructions for al dente. Drain well and reserve ½ cup of the pasta water. 

 

Add the pasta with a bit of the water to the tomato and arugula mix and heat gently to meld flavors. Add ½ cup of the grated Pecorino Romano cheese and blend. 

 

Serve immediately with the remaining cheese on top and two or three turns of freshly-ground pepper. 

 
— Created by David Matthews for Connect