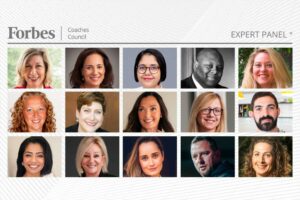 How do you make it easier for managers and employees to stay in touch whether they're working remotely, in-person or hybrid? And regardless of the work mode, they're probably feeling crunched for time.
Fifteen coaches weighed in with communication tips in this Forbes Coaches Council expert panel, 15 ways managers can stay in touch when 1:1 meetings don't seem feasible

My tip is #7, pausing first to get personal and figure out what's the best way to communicate with each other. Then honoring those ways yet being open to adjustments. You need to check to make sure your agreed-upon approach, cadence, and communication style keep working for everyone.
Do you have a tip that works well for you? If so, please share!